How to install IGEL 11.04.100 in VMware Workstation 15.5
I am going to cover really quick the steps to install IGEL OS 11 11.04.100 into VMware Workstation v15.5.
First you have to grab an IGEL OS 11 ISO which comes with IGEL OSC you can find here: http://myigel.biz/index.php?dir=IGEL_OS_11/OSC/
Obviously, you need to unpack the zip and you'll find the "osc11.04.100.iso" file in preparestick folder: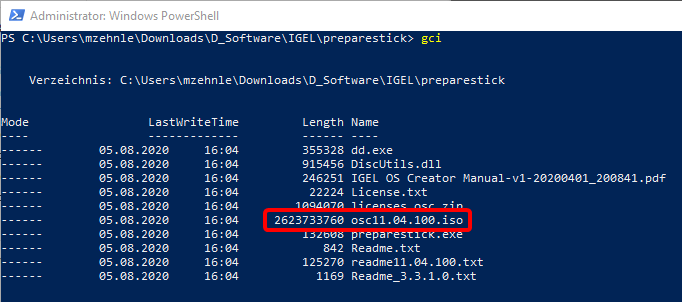 Next you need to fire up a new VM in VMware Workstation.
Hit "File > New Virtual Machine…"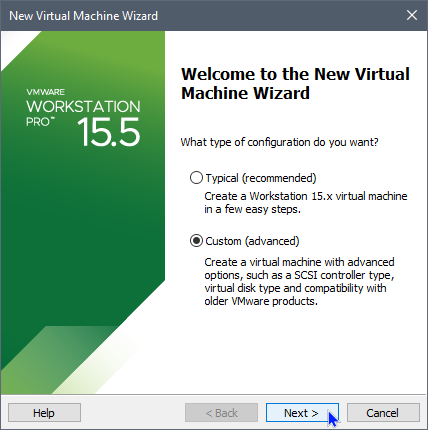 Choose the corresponding hw compatibility: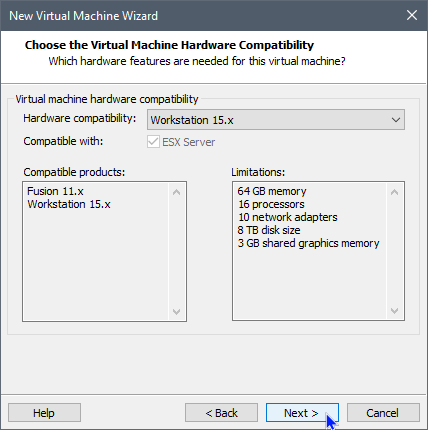 Select the "osc11.04.100.iso" file: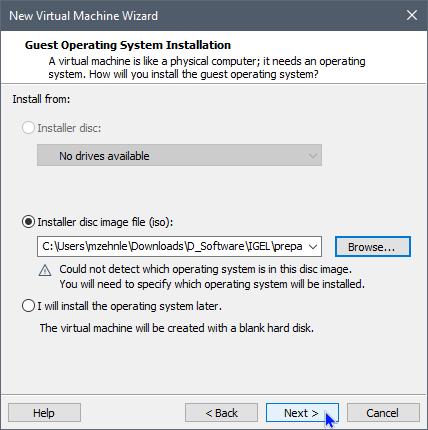 Because IGEL OS is based on Ubuntu the choices will be "Linux" and "Ubuntu 64-bit":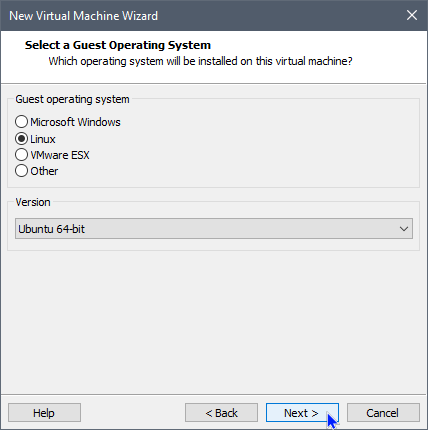 Name your baby:

Make sure to give the machine at least 2 vCPU: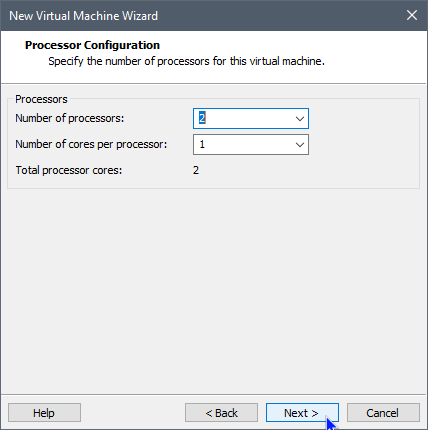 and at least 2048 MB of memory (I choose 4 GB because the more the better!):
[EDIT 01.02.2022: As Kolja mentioned in the comments, starting with IGEL OS 11.06.xxx you should use 5GB or RAM]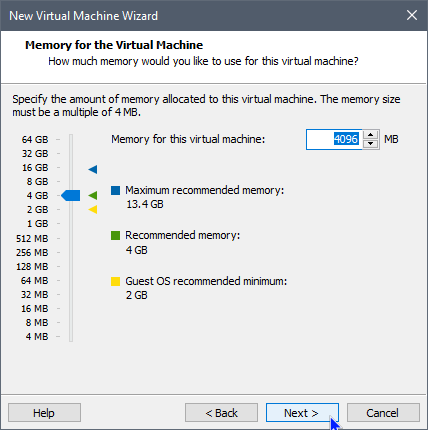 If you are new to this whole virtualization thingy this might be a little trickier.
With "Use network address translation (NAT)" you normally cannot go wrong.
Because I will connect my IGEL thinclient to an UMS which resides on a VM on another hypervisor I will use "bridged network":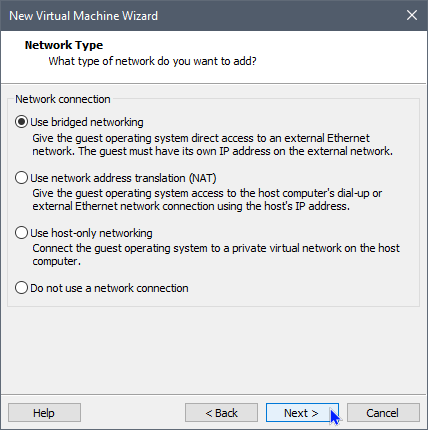 Select the proper I/O controller type: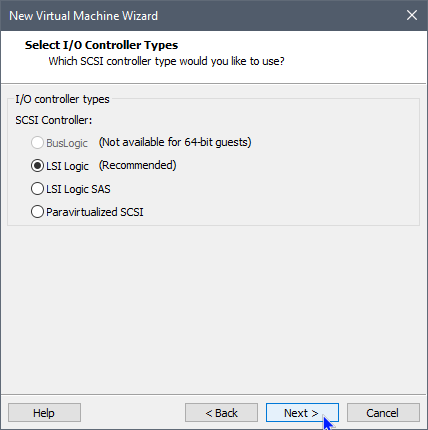 Choose a disk type:

Select a disk: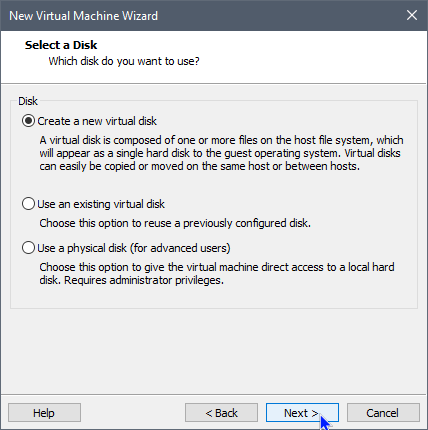 Choose the corresponding capacity: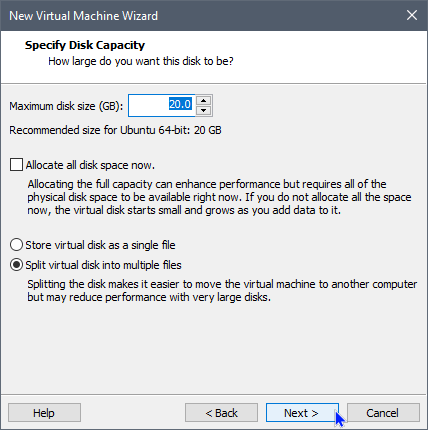 Select the location of the disk file: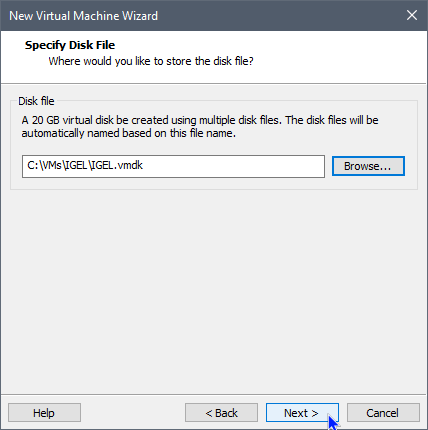 Last but not least create the machine by hitting "Finish":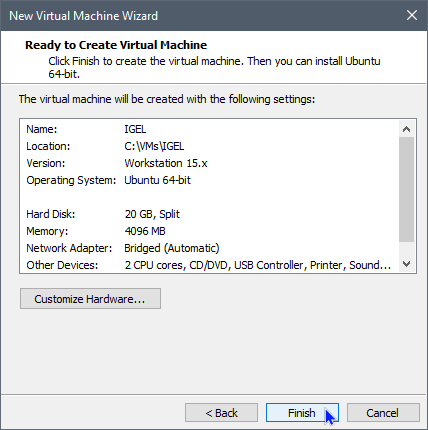 So, this was the hard part. Now let the fun begin and install OS11 into that virtual machine.
Power on the virtual machine: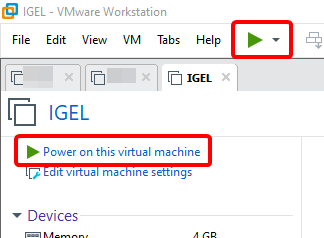 The machine boots from the iso file and you are prompted for install: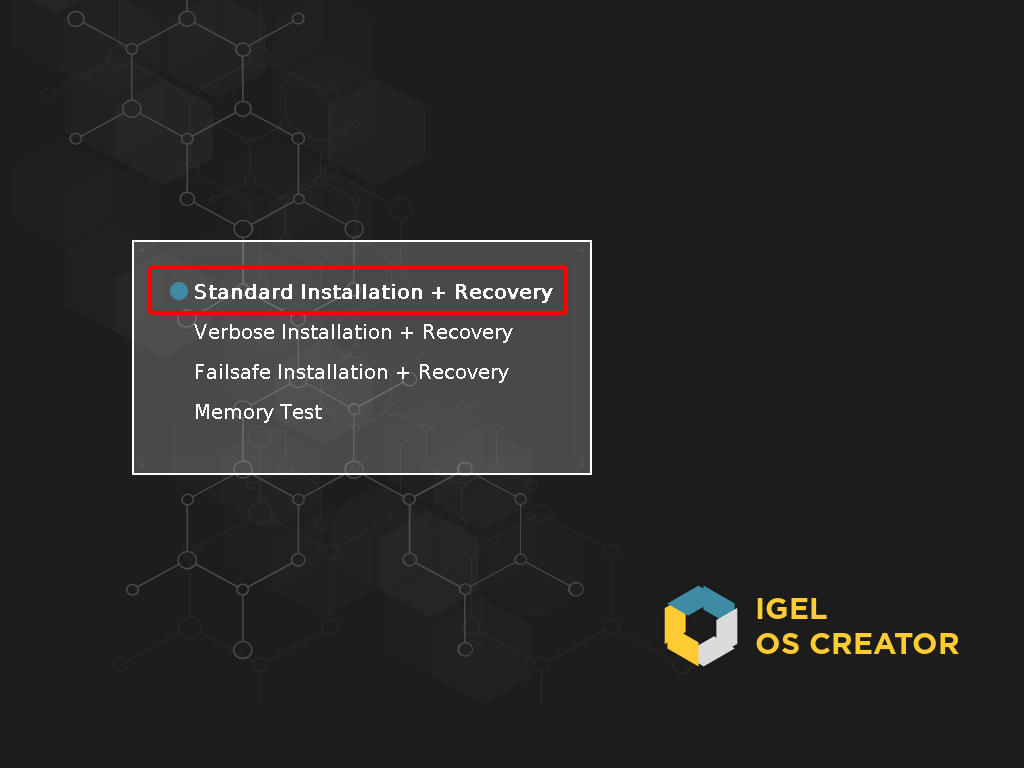 Choose you prefered language: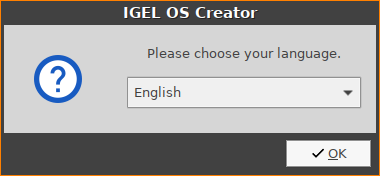 Read the EULA carefully and hit accept: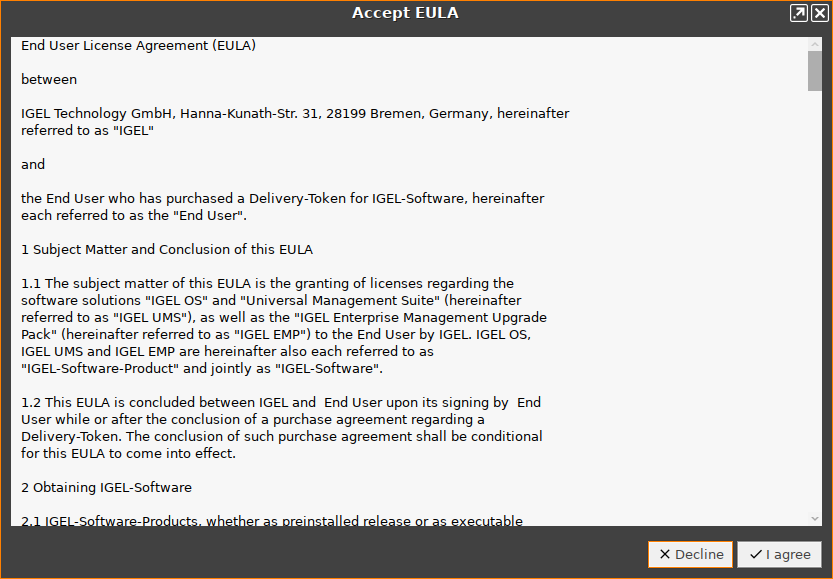 Select the features you want and make sure to understand the text in the orange box: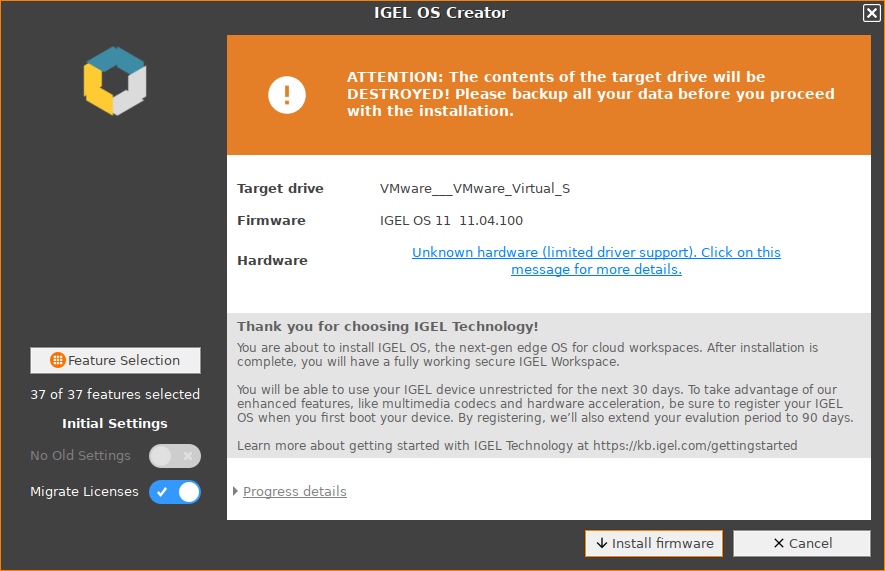 The installation progress will look like this: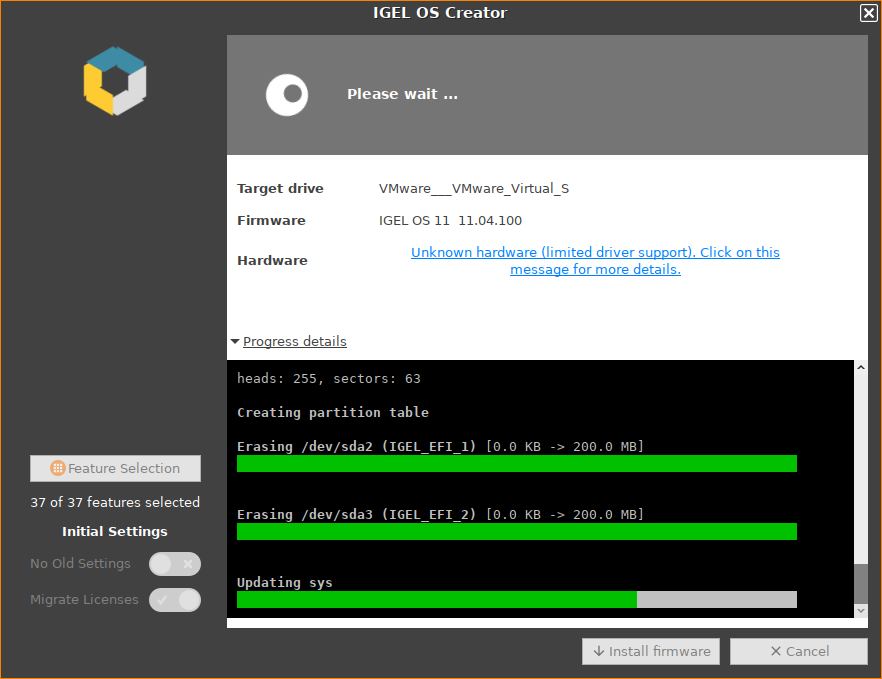 Installation finishes after about 2-3 minutes and you can hit "reboot":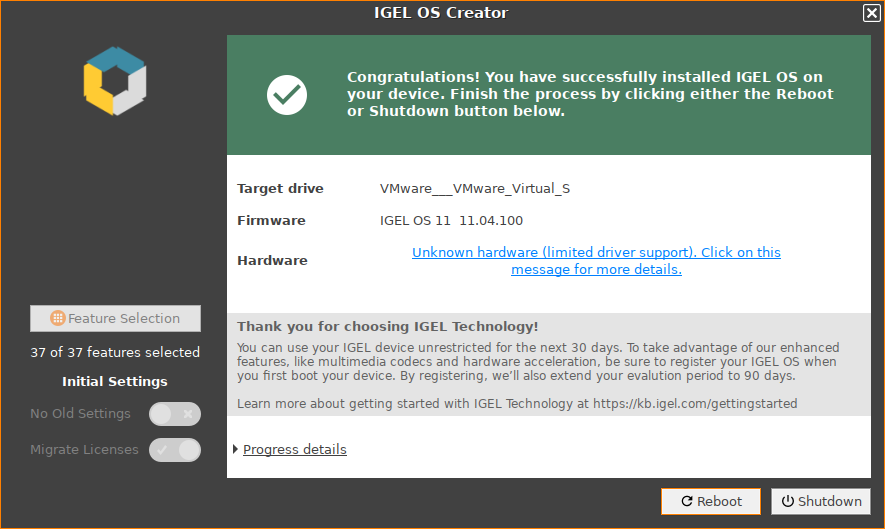 You will get promped to remove your CD-ROM disk (floppy can persist!!):


To remove the CD-/DVD drive hit "VM" and select "Settings":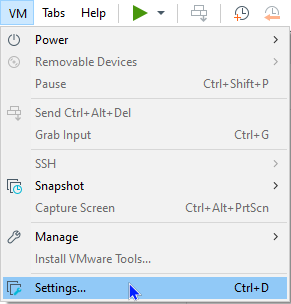 Select "CD/DVD (SATA)" and uncheck "Connected" and "Connect at power on":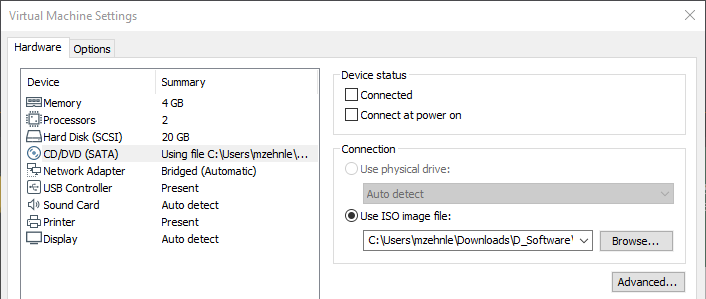 Boot the VM and you will get prompted by the welcome screen where you can select your prefered language (again):

Choose your prefered keyboard layout:
(The German one is awesome, it let's you write words longer than any english word you can imagine like "Rinderkennzeichnungsfleischetikettierungsüberwachungsaufgabenübertragungsgesetz"):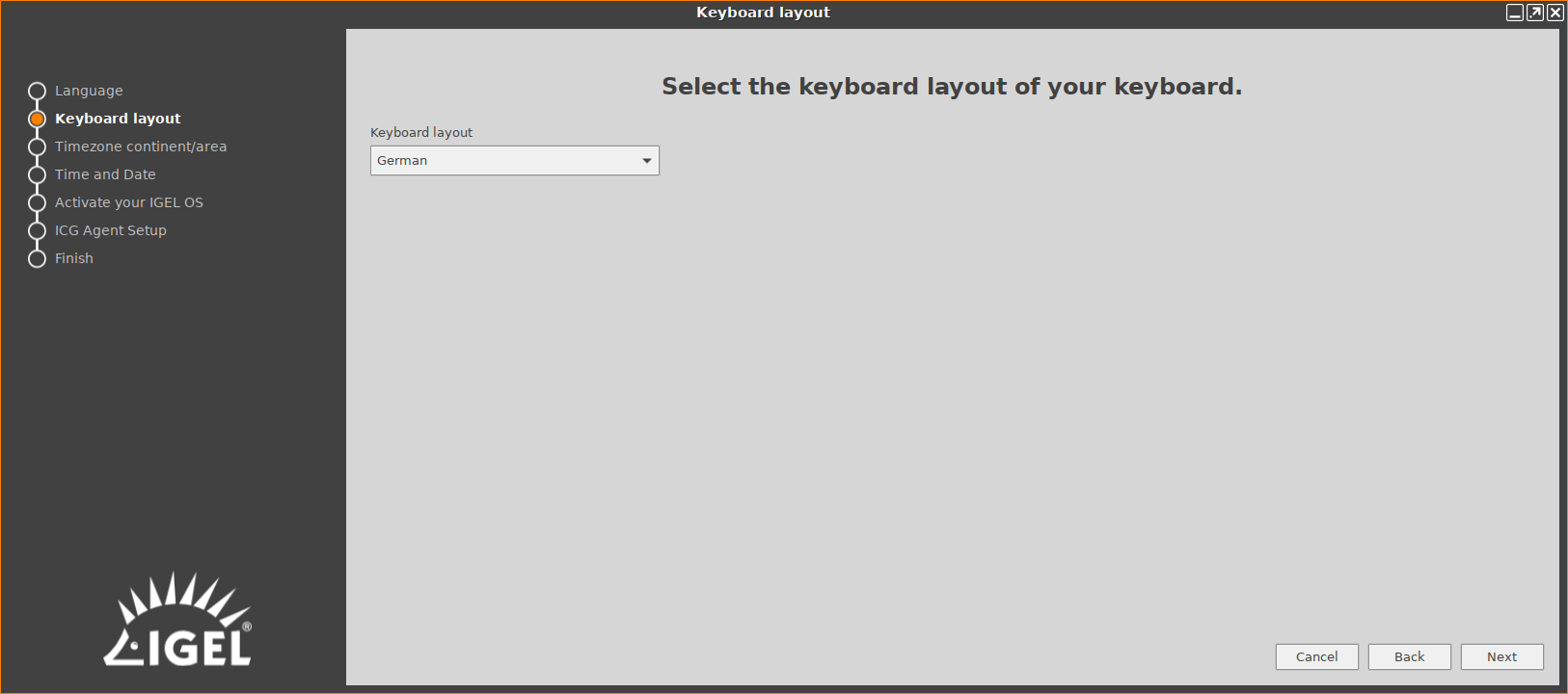 Select a timezone and location: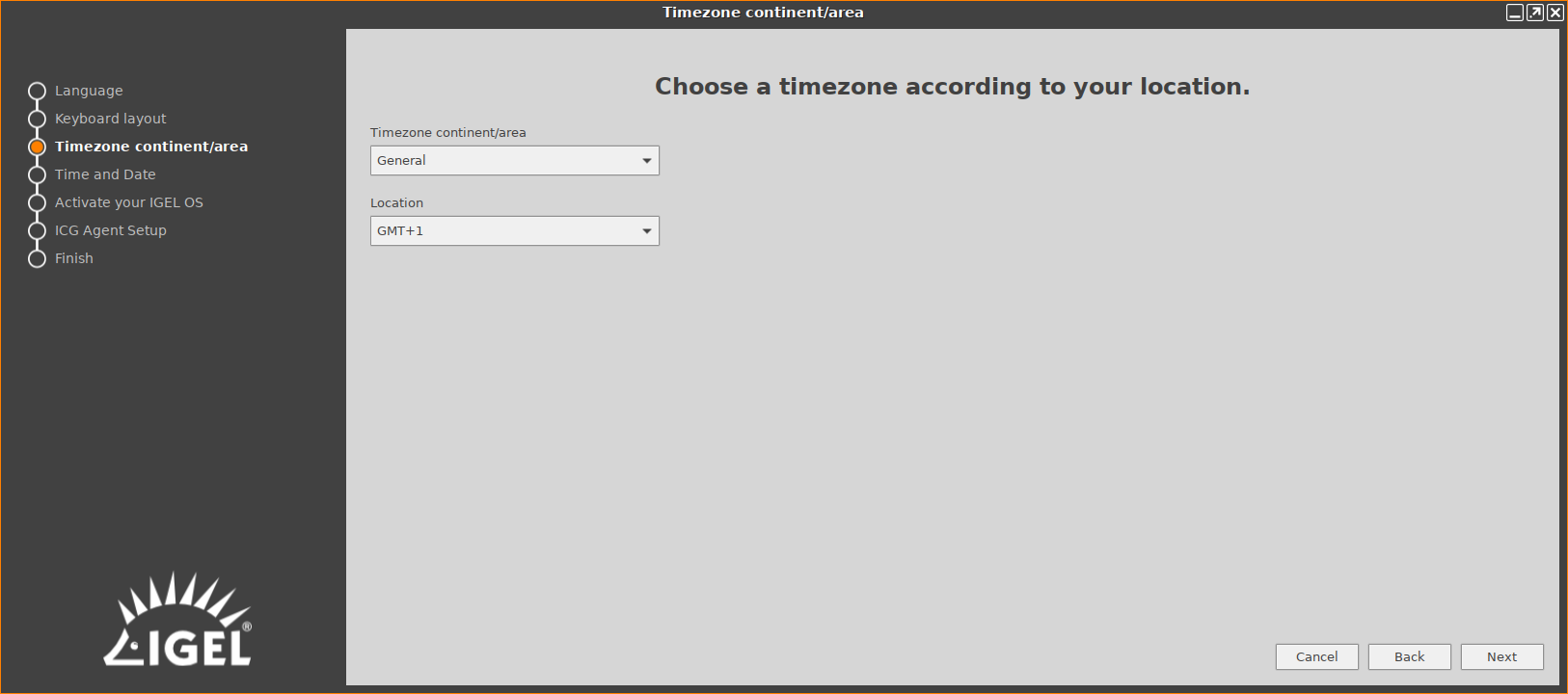 This one you can skip if it suits your needs: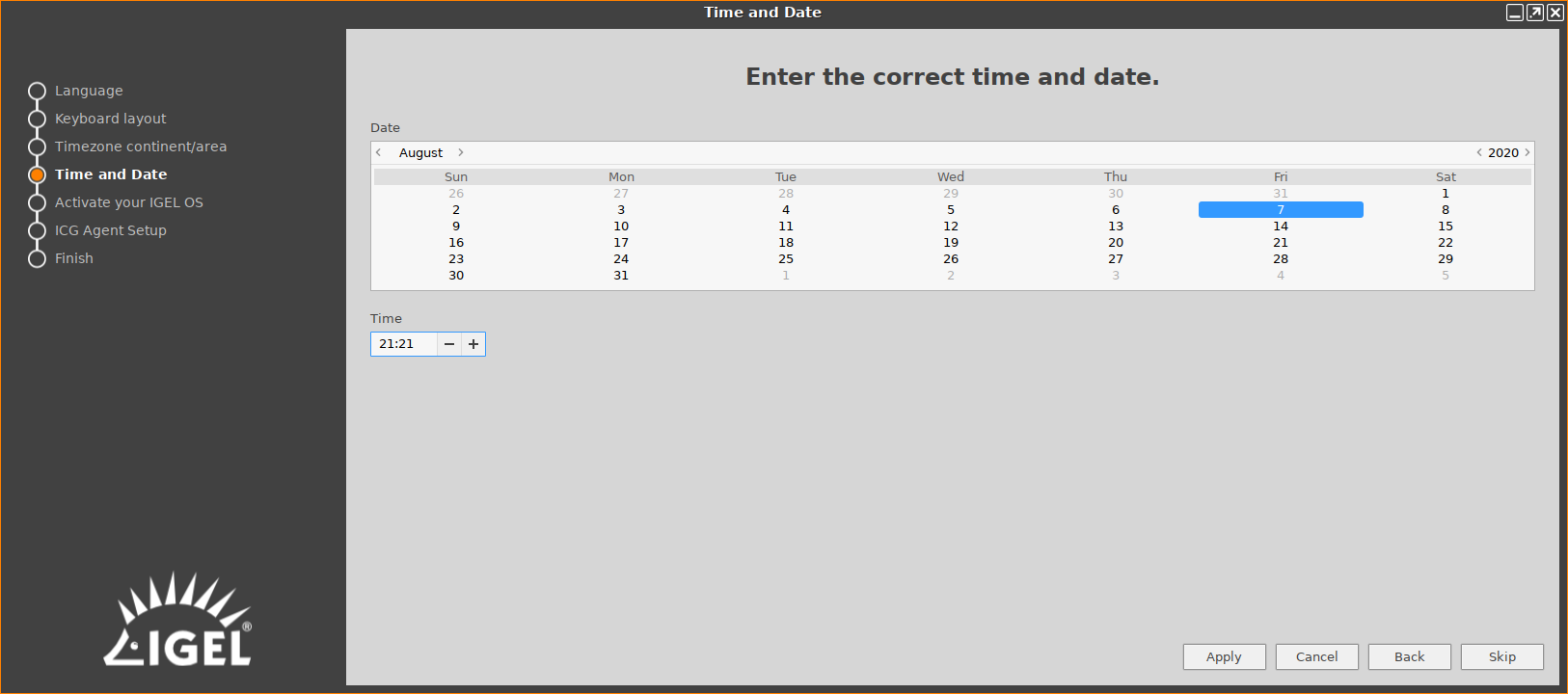 Here you can select a licensing mode. To just get started I would highly recommend the Starter License.
If you are a member of igelcommunity have a look for the NFR 😉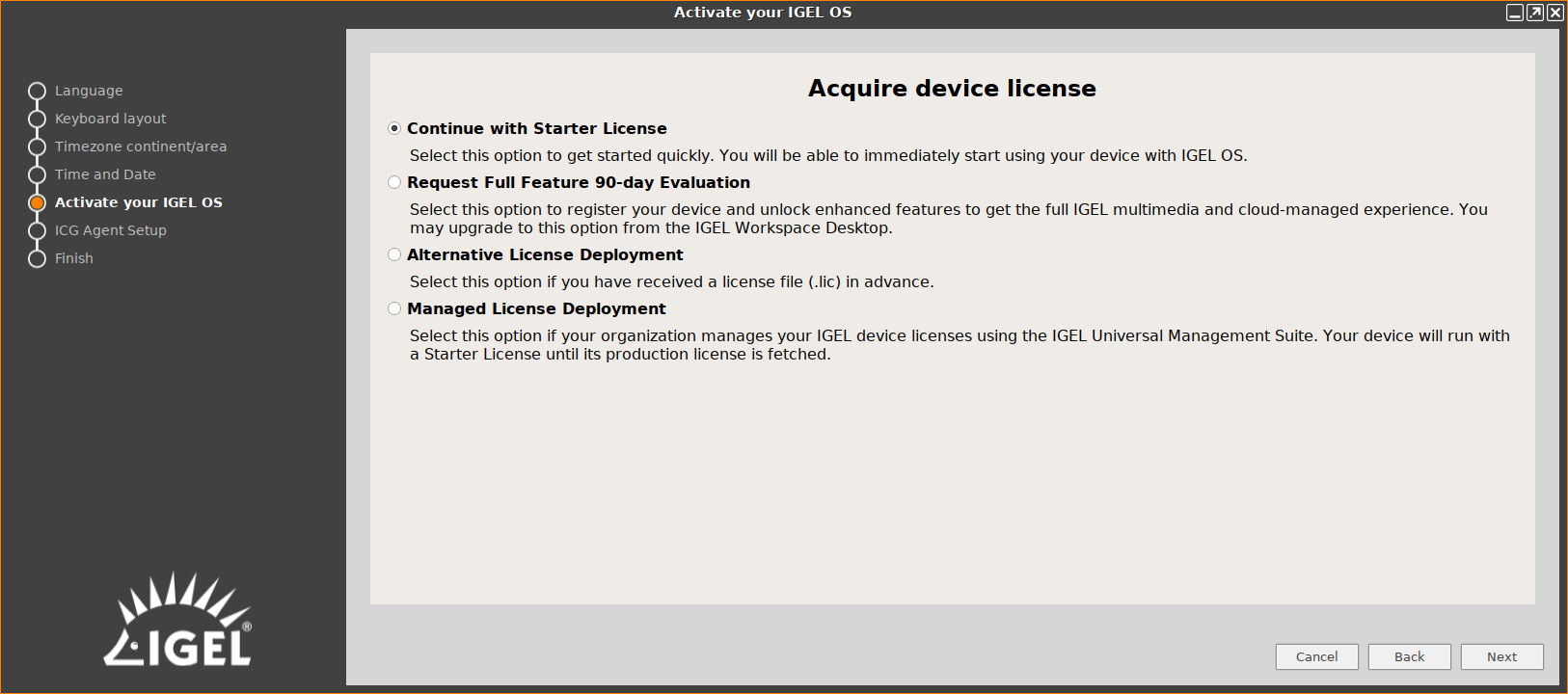 This step you can skip if you don't have an IGEL Cloud Gateway lying around: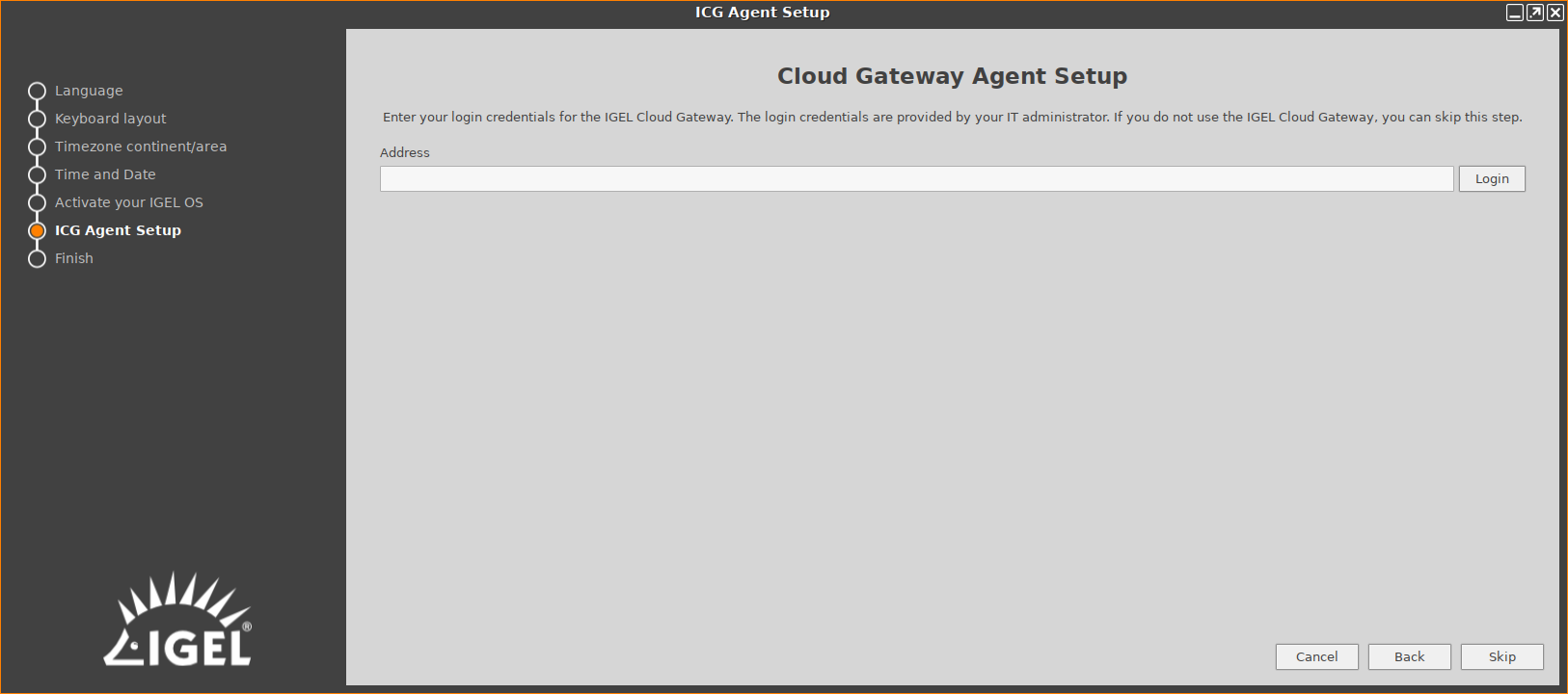 Last but not least you will be prompted for the final reboot: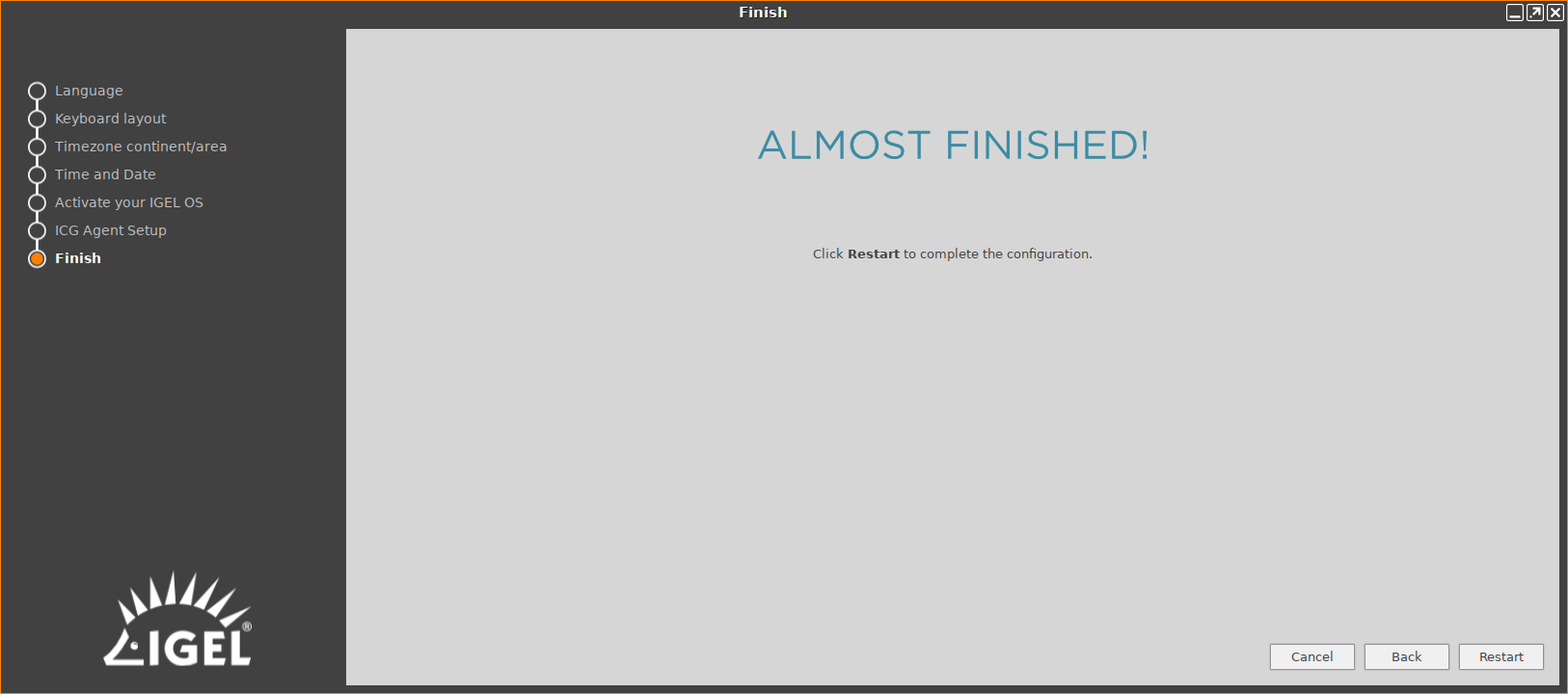 Congratulations!
You setup IGEL OS 11.04.100 in VMware workstation and you are able to configure some sessions for further IGEL fun.
Make sure to visit igelcommunity.com and join the SLACK channel to get in touch with the awesome folks over there.