How to get the Citrix App Layering appliance on-prem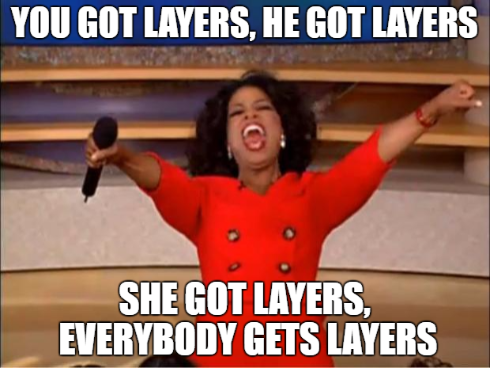 Hey guys,
I just wanted to wrote a short note how you could get and setup the binaries for the one and only Citrix App Layering software.
There's some confusion out there, that you have to use a cloud connector in your environment to use Citrix App Layering or that there is no on-premises flavoured appliance.
If you don't want to manage your images in the cloud, you don't have to setup a cloud connector!
Why Citrix is not offering the appliance download via citrix.com/downloads would be a good question I think.
– Go to https://layering.cloud.com (link will open in new window) and login with your CTX-ID
– Locate the "App Layering" product and hit "Request Trial"
– Wait some time/hours to get the confirmation mail
– To do something useful during waiting time I highly recommend to read the fantastic documentation on AppLayering (HERE).
Especially the requirements sections!
The documentation differs a little from normal Citrix documentations, you will see why if you click the link 🙂
–  Check your inbox for the confirmation mail and spot the "sign in" link and press it.
–  Login again with your CTX-ID
– At "My Service" you should see the "App Layering" product, hit "Manage" (see decent red colors, if you're @carlwebster Iam sorry for the red color)

– Spot "Getting Started" and click the link:


– Select the hypervisor of your flavour and click "Download for whatever":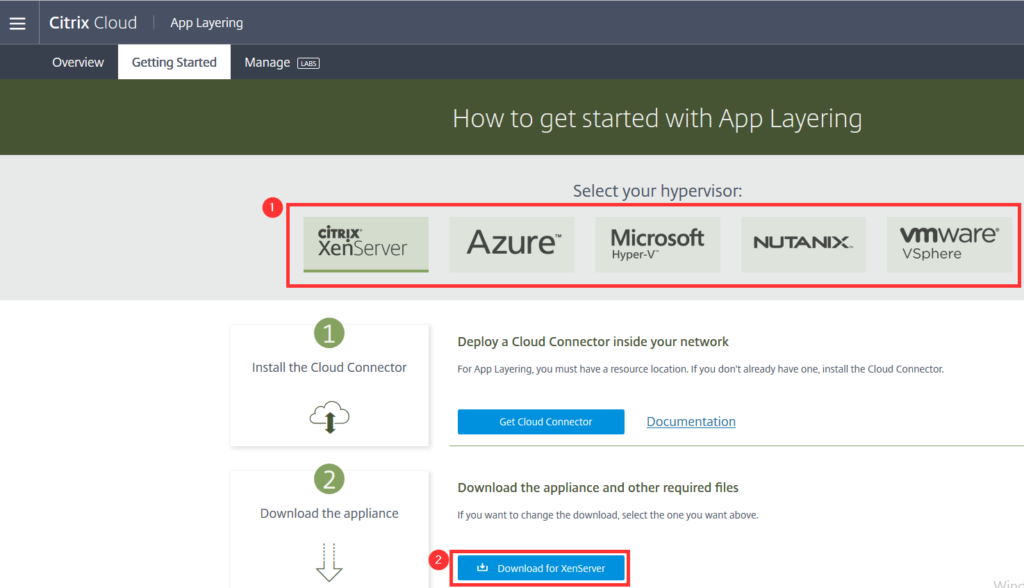 – Deploy the appliance according to the documentation:
XenServer, Azure, Hyper-V, Nutanix Acropolis (AHV), VMware vSphere
One more thing: Make sure you have MS Silverlight on your box!
UPDATE: Wednesday, 5th of April 2017, 09:35
I just questioned some Citrix guys at twitter for a statement regarding the "on-premises capability" of the appliance you can currently download at layering.cloud.com.
Ron Oglesby (former Unidesk rockstar, now Citrix rockstar) took some time to answer my question (Thx Ron!):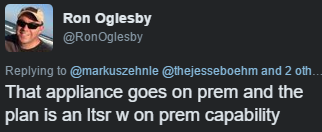 If I got that right, if you use the currently available appliance you will have to use the cloud connector and an subscription if you wanna use it longer than the 60 day trial.
For fully on-prem customers there will be a LTSR version soon.
So pretty interesting approach that they go for an LTSR release for fully on-prem customers, maybe we see a similiar approach to XenApp/XenDesktop soon!?
Time will show…